For record requests, contact Amy Hughes by email at amy.hughes@hck12.net
SCHOLARSHIP OPPORTUNITIES
East Tennessee Scholarship Opportunities
***Instructions for completing ETF Scholarship Opportunities
Reagan Foundation Scholarship Program
Marjorie Watson Mathematics Scholarship
Ned McWherter Scholars Program
CLASS OF 2019 INFORMATION: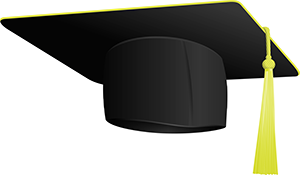 TN / VA Scholars Volunteer Hours collection
Senior Parent Letter (Class of 2019)
TN PROMISE INFORMATION
TN PROMISE APPLICATION (Due November 1, 2018)
TN Promise Volunteer hours
To remain eligible for TN Promise, Class of 2017 applicants must submit toTN Achieves (partnering organization) proof that they completed 8 hours of community service by July 1, 2017 (or by April 1 for certain students enrolling in summer of 2017 - see TN Promise handbook or website for details). Visit the TN Achieves website https://tnachieves.org/community-service/ for more information about the community service requirement and to find service opportunities in this area.
Important Dates for Seniors (Class of 2019)
FAFSA Frenzy Information needed to Complete (Class of 2019)
Student-Athletes who are considering playing sports at the collegiate level must fill out the NCAA or NAIA Clearinghouse. Find out which division your potential school is in and fill out the appropriate clearinghouse.
CLASS OF 2019 INFORMATION:
Register for the ACT: actstudent.org
CLASS OF 2020 INFORMATION:
Dual Enrollment Tips:
Dual Enrollment Grant online instructions

WSCC Application must be completed online: